Adele's Circle Support Fund
About Adele's Circle
Adele's Circle of Women is founded on the legacy and visionary contributions of Adele H. Stamp, the first Dean of Women at the University of Maryland. Created in 2013, we are a dedicated group of women graduates who combine their energy and expertise to achieve maximum success in their personal and professional lives. We honor Adele by emulating her excellence, high standards, and outstanding traditions. Adeles Circle of Women seeks to engage exceptional alumnae with the growth and development of current women students through programs such as Adeles Day of Service and HerStory: Terp Women of Influence luncheon as well as through mentoring avenues.
Core Values
Leadership * Sisterhood * Diversity * Commitment * Excellence
Our vision is to build a fellowship of women to effect positive change by empowering women students at the University of Maryland to realize their full leadership potential within our community and beyond.
Our mission is to advance and enrich the lives of women by inspiring them to follow their passions and by engaging them as community leaders and global citizens through training, development, and mentorship.
Our members comprise a diverse, cross-cultural, intergenerational community of alumnae and friends who serve as mentors, life coaches, and career advisors. We represent a wide variety of skill sets and life experiences providing an opportunity to share a broad spectrum of practical advice on professional and personal development.
Our philosophy is value-based and founded on a culture of excellence, a spirit of professionalism, and a drive for improvement. We strive to foster confidence and recognize competence in an effort to harness each woman's voice and leverage her personal narrative.
Our programming prepares students to fully engage in an evolving world.
About the Adele's Circle Support Fund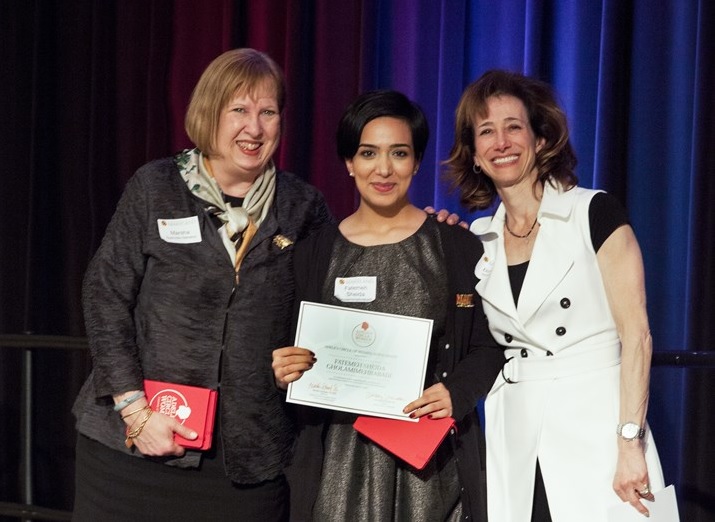 The Adele's Circle Support Fund sponsors programs which foster leadership and personal development among women students at the University of Maryland and will provide scholarships for University of Maryland students who advance the role of women and girls in their academic studies and activities. Please contact sagiving@umd.edu for more information about The Adele's Circle Support Fund.